The New MKCad App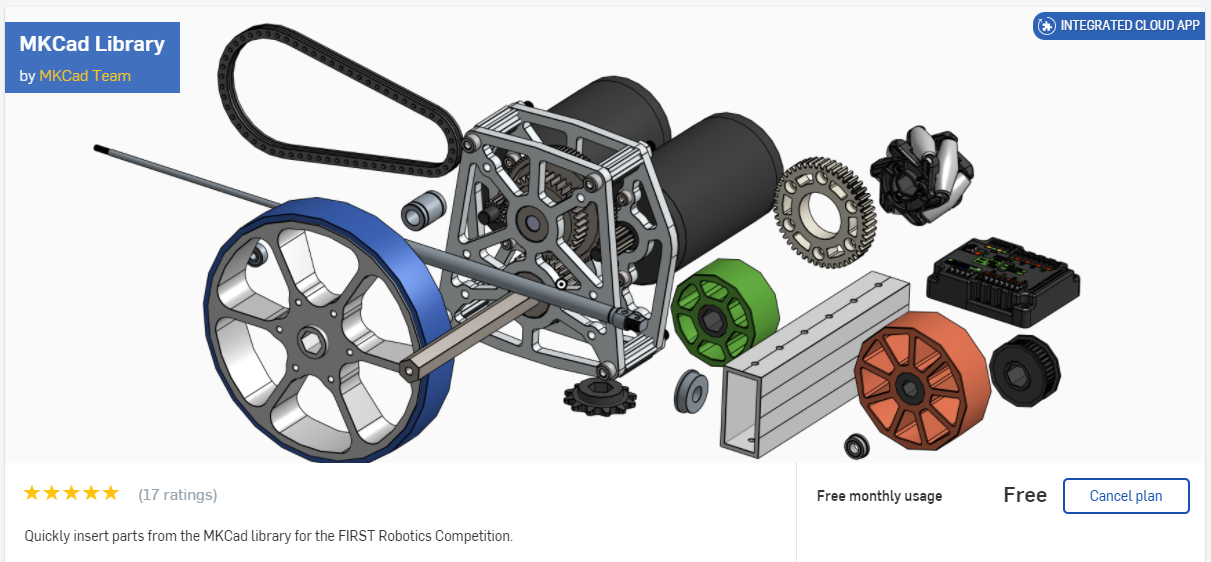 There's a new way to use the MKCad parts library! Thanks to a few amazing developers, all Onshape users are now able to access MKCad parts & assemblies through an integrated app.
This is now the recommended method for using the MKCad library - it is easy, convienent, and has a search bar that makes finding parts much quicker.
To get started with the app, subscribe to the MKCad App on the Onshape App Store.
To learn how to use the app and more, head over to our MKcad Onshape Library page.